Experience The Magnificent Bulahdelah Clydesdales, bring your family and friends. Come and work in the round yard with these gentle giants.
Australia's early settlers used Clydesdales for everything. They would plough the fields, pull logs down from the forest, take the family to church. The Clydesdale was the most valuable part of the early settlers lives.
Come and see why these magnificent horses are so loved and special. Book your visit today and bring your loved ones, friends or even your co-workers.
The perfect place to visit for that special Birthday or Anniversary.
The experience of a lifetime.

When you walk up to a one tonne animal and ask it to do something, you want to believe it will do just that. As part of this action packed experience you'll get to see how we train these gentle giants to do just about anything we want… if they are in a good mood that is :-).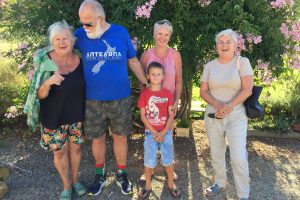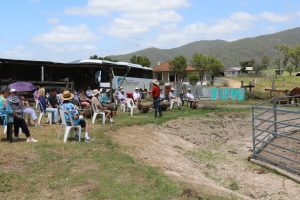 Come and hang out with Dusty May, she is the BOSS of the farm. She tells the rest where to go and what to eat :-). Her half brother Hercules has to do as he's told or else, while Jax is our youngest Clydesdale who is in training. Then there is our rescue donkey, "Murphy" you will LOVE him.
You'll see how we train our Clydesdales and if you want you can come and join in the fun in the round yard.
Like our visitors say, "There was something magical about being up close to these horses".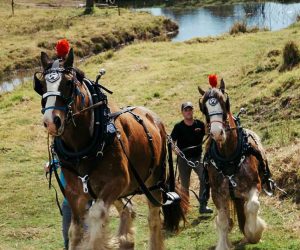 You can use your FREE Discovery Vouchers towards booking your visit.
Haven't got yours yet?  Go grab your FREE Discovery Vouchers now by going to NSW website click the button below.